This photo is from one of our most recent Toyota projects in Southern Pines North Carolina. A special thank you to the Pinehurst Toyota team, especially Ashley Holderfield who took the lead finalizing and selecting all the materials and finishes. Also to Toyota Motor Sales and Southeast Toyota who give dealers the latitude to make bathrooms their own. I know these are restrooms that Jim Moran would have been proud of.
Given the last year and half, and everything we've endured with the Covid pandemic, it goes without saying that clean bathrooms are important in any business, including your dealership. However, beyond clean and sanitized, there is well maintained and updated, and this is what I want to talk about today.
Over my 20+ years in this business I have walked into hundreds of dealerships and without fail, I head to the bathrooms first. This is the best way to get a good impression of how well the dealership is taken care of, and how much the ownership and staff pay attention to their facility surroundings. This approach isn't exclusively my idea, I have heard many peers in the auto industry relay the same. In fact, it was something I learned from Jim Moran, the founder of Southeast Toyota. Mr. Moran always checked out the restrooms of every dealership he visited, he felt it was a good benchmark of how the dealership was doing.
If you're still asking if bathrooms matter, take a moment to read this very interesting article how bathrooms affect the retail experience:   https://www.simplemarketingnow.com/blog/flooring-the-consumer/bid/137884/bathrooms-affect-retail-experience-say-studies
I have seen dealerships that are 10 to 15 years old with clean and presentable restrooms.  On the flip side, I have seen facilities which are less than a year old that looked like the bathrooms hadn't been cleaned or maintained since they first moved in.
Right or wrong, perception becomes reality and customers relate the cleanliness and overall condition of your bathrooms to their entire experience at your dealership. Bathrooms are what customers see and you can't sell a car to someone who has already made their mind up about your business based on their restroom visit.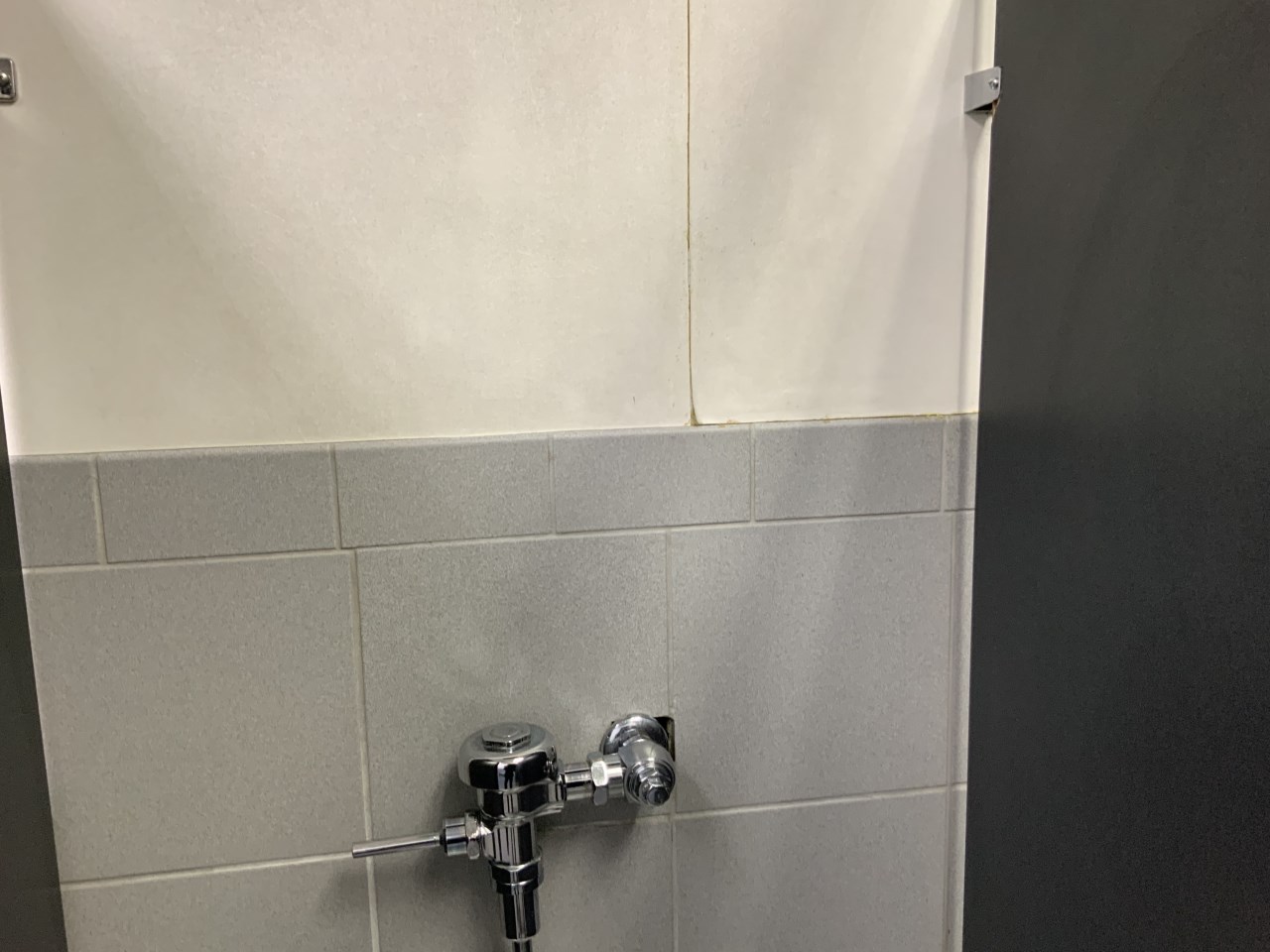 Peeling wallpaper and an open hole around the plumbing give the impression that there is little attention to detail. That people in the dealership just don't care. It leaves them wondering about the entire experience they will have in your dealership.
Many modern dealerships have separate staff changerooms or bathrooms.  Don't forget those either. Show your staff that they're as important to you as you tell them. Keep these facilities updated, looking fresh and well maintained.  Spend a little to invest in the spaces that the people who generate the revenue have to use each day.  It will go a long way in maintaining positive employee morale.
So yes, on many levels, bathrooms matter in your dealership.
In the case of older bathrooms, finishes start to look worn and despite your best efforts, need a refresh.  When was the last time you used your customer bathrooms?  Did you really look at them with an impartial eye? If you look at your bathrooms and think that maybe they're looking a little tired, they are.  Consider inviting a few independent opinions.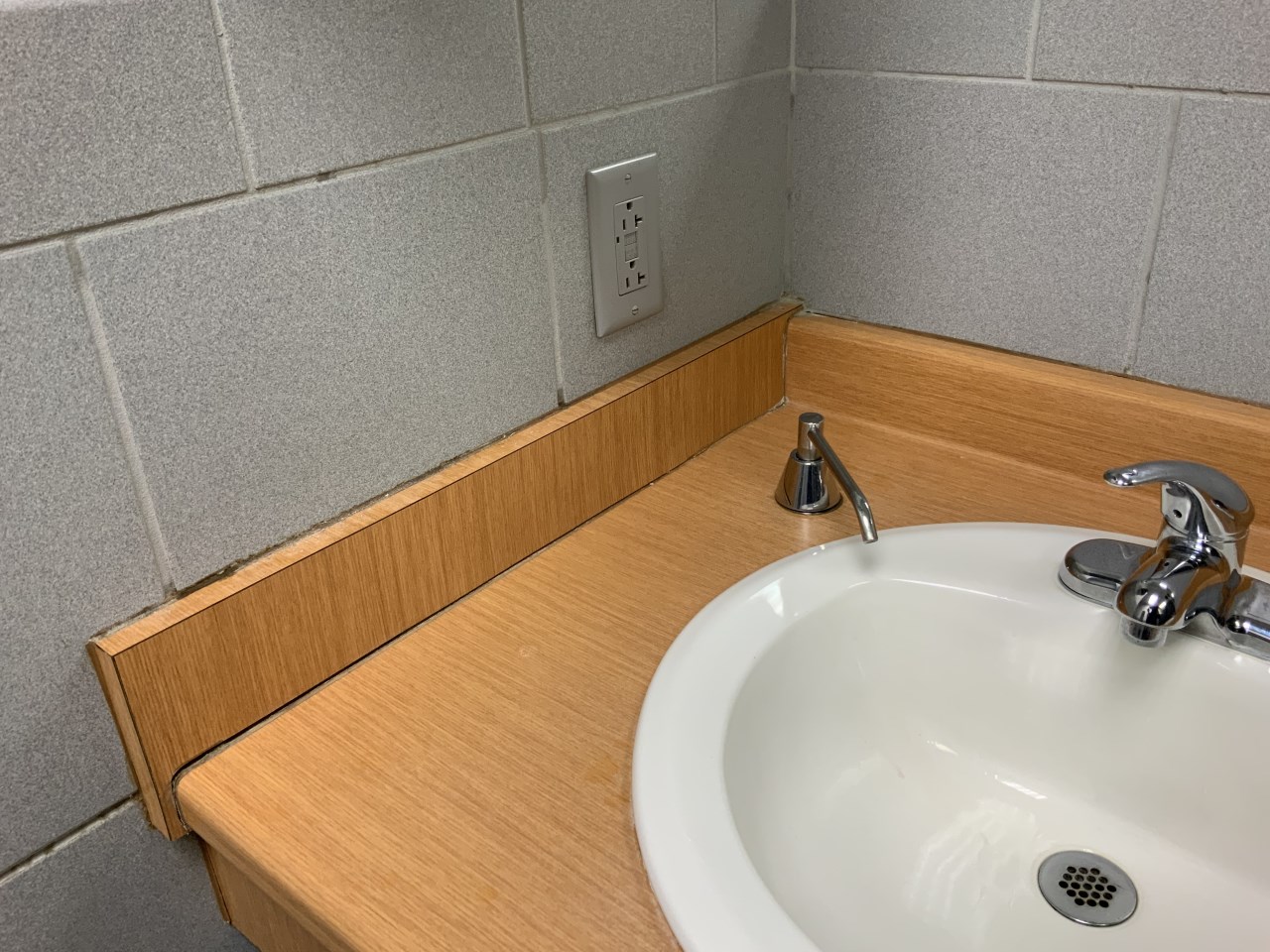 While the above sink area is clean, the stained caulking and dated fixtures give a very poor impression. This is what they will take away from their experience at your store.
Invest in your bathrooms – your customers will notice
 ID Automotive approaches every project, large or small, as an opportunity to really accentuate the customer touch points. Bathrooms are always at the top of the list. When designing, renovating or building a new facility, the incremental expense to upgrade the bathrooms is minimal. A few examples: Upgraded tile, solid surface or concrete counter tops, water closets with full height louver doors verses the old school institutional stainless steels toilet partitions. All these upgrades that can be easily paid for with savings from somewhere else in the project.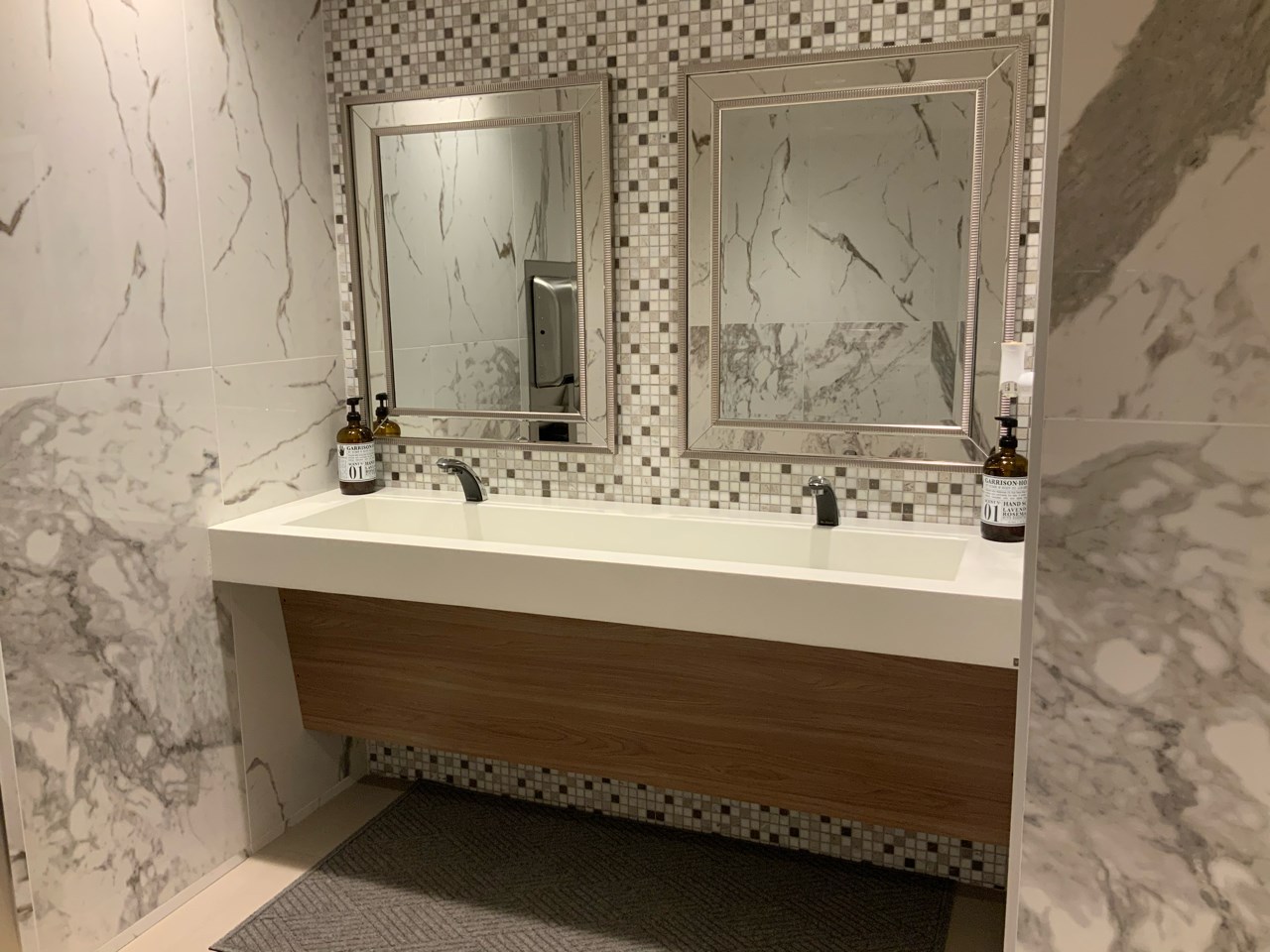 Pinehurst Toyota's team in Southern Pines North Carolina understand that bathrooms matter in your dealership. These pictures really show the attention to detail that makes the difference, and lifts customers experience in their store.
Working with the Pinehurst Toyota Team in North Carolina, we were able to create some exceptional bathrooms that customers love. I know this for a fact.  The first week the store was open, I was sitting in the Café, having a coffee and checking my email. Sitting in the space gives you an impression of how customers perceive the project. As I sat there, two customers and one of the sales staff (who didn't know my role) all commented on how great the bathrooms were. In fact, the salesperson told me if I hadn't seen the bathrooms, I should check them out before I left. Its obvious that bathrooms matter to these people.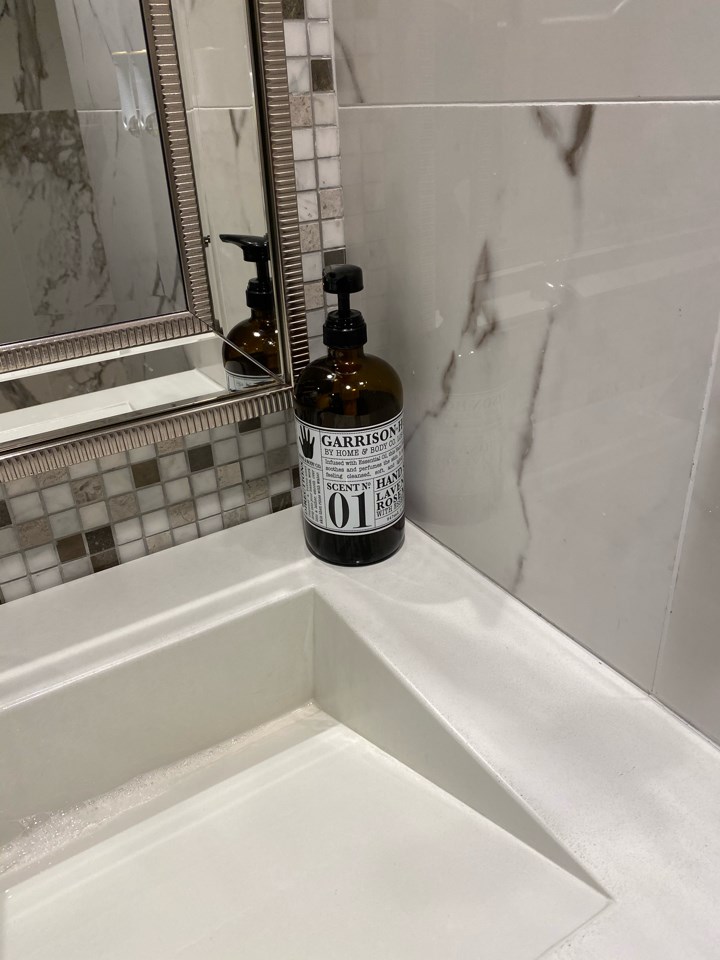 "Using thoughtful design brings surprisingly high attention and appreciation for the unexpected details in the space." – Ashley Holderfield, Pinehurst Toyota