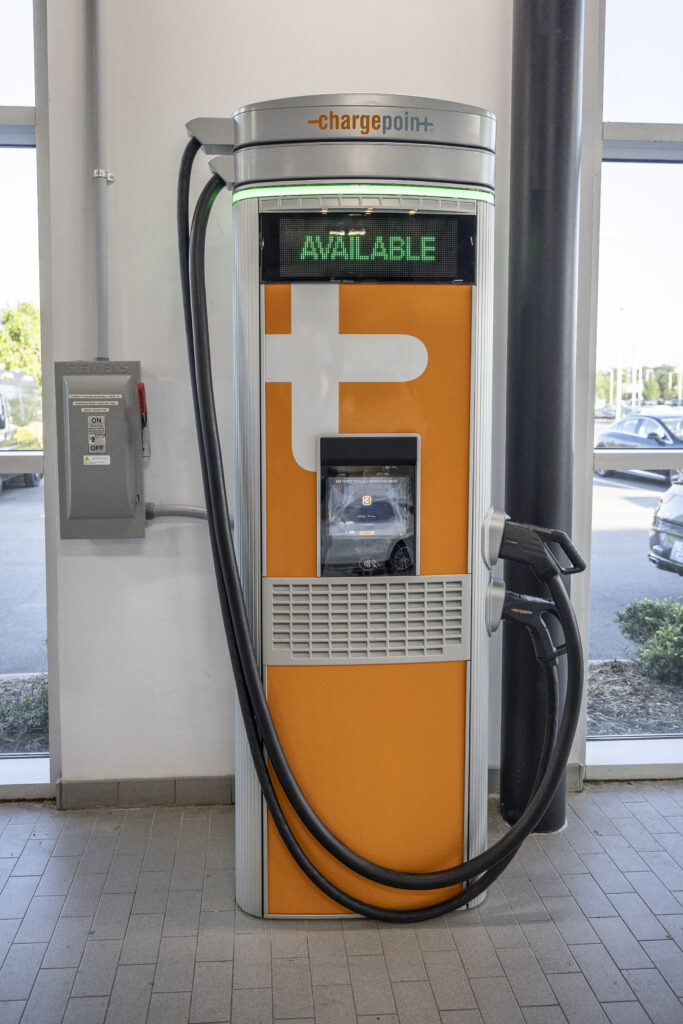 It seems it's a de facto part of almost every project discussion these days. We are on calls with an automotive brand, and they are talking about their EV strategy. Brands stating that they will not build anymore internal combustion engines (ICE) after a certain model year. In some of these cases, that shift is less than 36 months out. We've written a previous blog about EV Readiness, but EV technology in cars and charging continues to advance. Since most brands have now formalized an EV strategy for their dealer network, we thought it was worth taking a second look. In this blog we've put together what we see are 5 challenges for EV infrastructure implementation:
Electrical Service – Bring it in Separate? Futureproofing your Needs
In our first blog entry we talked about upgrading your electrical service to as well as inside the dealership. The future EV charging requirements we've seen so far are demanding. Few dealerships are going to be able to support the electrical demand with their existing infrastructure. As an example, we're currently working with a dealer to get them program compliant for 2023. The scope of the project makes sure they can meet brand requirements for the future without additional infrastructure work.
The company working with on this project (who is doing EV charging installations at dealerships around the country), suggests running a dedicated separate 1200 amp 480 volt electrical service for EV. This service will be able to meet the needs for multiple level 2 chargers and level 3 fast chargers the brand will require in the coming years.  They're spending the money once and doing it right, bringing in power that will allow them to expand charging over time without having to go back and upgrade their service again in the future.  The other advantage of a dedicated service for EV chargers is the ability to monitor EV cost and the potential to recover some of that.  This brings us to our next challenge…
Power to the People! Will your Chargers be Public or Private?
In our travels to visit clients and projects we have had the opportunity to rent EVs. Part of it was certainly the curiosity of what it would be like to live with an electric car for a couple days, but also to be able to "walk a mile in the shoes" of consumers to help understand their needs as it relates to EV ownership.
What is immediately apparent is the lack of an adequate charging infrastructure for someone who doesn't have a charger to park at for the night. We have experienced picking up rental cars that weren't fully charged. When questioned why, the rental car company staff said they didn't have enough or in some cases any fast chargers. This resulted in leaving the rental facility already experiencing the pangs of range anxiety. Arriving at our respective client's location and with a limited number of chargers available, we decided to forgo taking a potential customer spot and just hoped for the best, returning the car with the EV equivalent of "running on fumes".
So what is your plan? Do you commit to a plan that allows for you to service your brand inventory and customers alone? Or, do you create a space that allows for both customers and non-customers to pull in for a charge? In most cases, chargers will be used to charge inventory or to charge up a customer's car as a way to bolster customer service scores.
Most dealers secure their lot at night. This will then prevent public access to chargers after business hours. The reality is that most EV drivers have an at home charging solution. Most won't be looking for charging while out on their daily commute or errands. The opportunity is in transient drivers like tourists or others who are driving their EV while out of town.
Drivers who have no home charging solution i.e.: apartment renters, or, as in our case, rental car drivers, will be the most common EV drivers looking for a charge. Level 3 chargers are the only solution for these people since they don't have a period of hours to wait for a significant charge and you don't want them sitting on your lot that long! Talking with your EV charging equipment supplier is the best solution. Having a fast-charging spot or two that are available to the public during business hours may be an opportunity to introduce them to your brand. Depending how it's managed, (Come in and say hi and we'll give you 15 minutes free!) or having pay spaces may contribute to your bottom line each month, but don't count on it to be a significant income generator.
Incentives – Reducing the Outlay – Or How to Recover some of It!
There is a lot of government money available for EV infrastructure improvements. A quick Google search revealed both federal and state programs including grants, and tax credits for installing charging systems. These could be predicated on chargers being available to the driving public. Being able to find eligible incentives and then negotiating all the paperwork involved can be an onerous task. Talk to a subject matter expert. They can give you clear direction on eligibility for these benefits and help you maximize your return.
Briteswitch.com is a website with a lot of information specific to incentives and rebates. Briteswitch said that the average rebate for a Level 2 commercial charger is currently $3,103. Sixty two percent of the US covered by some level of rebate or incentive for these chargers. The average rebate for a Level 3 commercial charger is currently $25,051. Forty seven percent of the US is currently covered by some kind of level 3 charger rebate or incentive. So, it is absolutely necessary to look into rebates as it could really help reduce overall expenditure on EV infrastructure.
Charging Inventory while the World Sleeps
In almost every business, good management teams look for ways to improve the product or experience while reducing operating costs. Building a good strategy around managing the charging of new vehicle inventory could save significant money. Almost every utility offers attractive off-peak rates. Make sure inventory vehicles are programmed to start charging during off peak hours. Also, utilize 100% of your level 2 chargers every evening. Your inventory will be ready to test drive and deliver while not incurring expensive peak hours charging rates. Daytime charging should really be only utilized for customer service vehicles.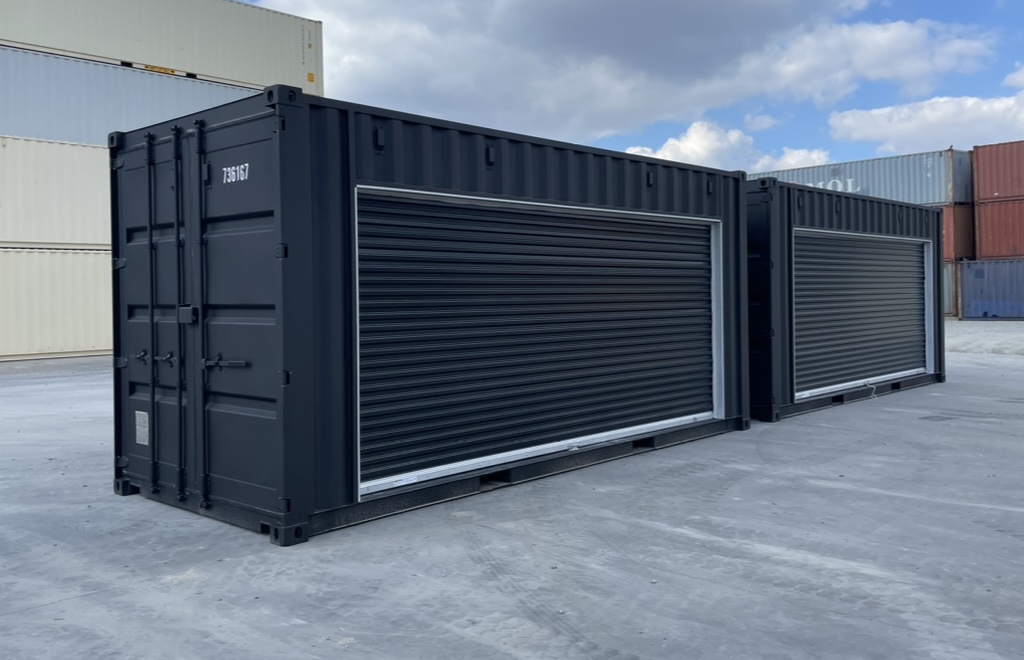 Dead Batteries – Where to Keep Them, Safely.
Last but not least, and probably most important in your consideration for EV infrastructure, is the storage of EV batteries. As more and more EV's are joining the vehicle park, the topic of storage for warranty and end of life batteries is becoming ever more important. Most brands are asking our clients for a dedicated space inside the facility to hold warranty batteries. A small number of brands are asking for a remote structure, away from the dealership. Most of you have likely seen or heard the following story. Per the NTSB – In responding to a recent Tesla crash, firefighters spent five hours battling the resulting vehicle fire putting out the burning battery. Once extinguished the battery reignited five days later!
The likelihood is minimal that a warranty battery might ignite, but there is no guarantee that it won't. The intense heat that is generated, combined with the potential to ignite other batteries in the storage space, creates the potential for catastrophic damage to a dealership. So, creating a small room inside your building to house defective batteries is looking less and less favorable. We are now recommending to our client a remote containment structure, away from the main dealership building.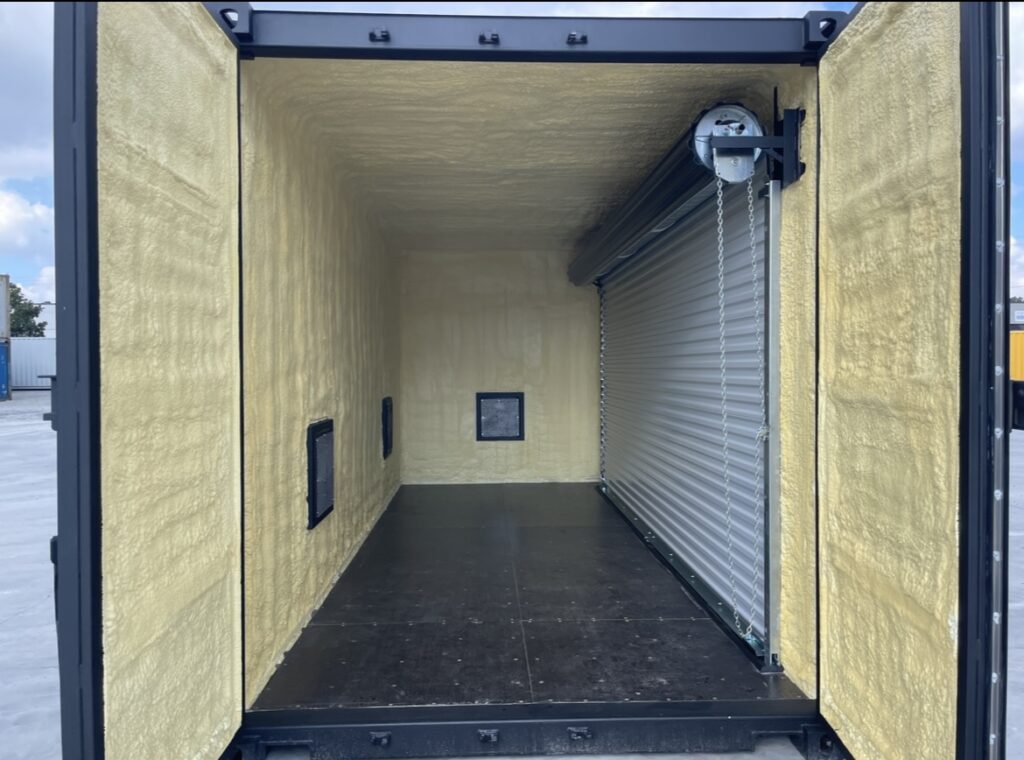 Wrapping it Up
Navigating the "EV path" for your dealership can certainly result in more questions than answers. The 5 challenges for EV infrastructure implementation outlined here are meant to assist you in developing the strategy for your store. Knowledge is power. The more you have, the better you can manage your EV business, your EV customers, and your needs to service both effectively.